Kovai Kondattam is an amusement park located about 2 kilometres away from Perur, in Coimbatore, Tamil Nadu. A fun-filled destination ideal for spending hours of unending entertainment with friends and family, Kodai Kondattam is an eco-friendly theme park. The park was built by Tamil actor Vijay and caters to al large base of visitors with its numerous water-based and dry rides. This destination is not only a popular picnic spot but is also an unlikely venue for conferences, parties, receptions and corporate bookings. Visit this destination for a thrilling adventure.
The sheer number of rides at Kovai Kondattam is mind-boggling and will have you spoilt for choice. Most famous residents here include Aqua dance, Wave pool, Dashing Cars, Rock Climbing, Hara-kiri & video parlour. Other attractions here include Family Pool, Kids' Pool, Water Slides, Water Falls, Dashing Car, Family Train, Giant Wheel, Chair-O-Plane, Aqua Dance Pirate Ship, Merry-go-round. The park also holds facilities to celebrate birthdays, wedding and anniversary and an amphitheatre to hold live performances.
2- Marudhamalai Hill Temple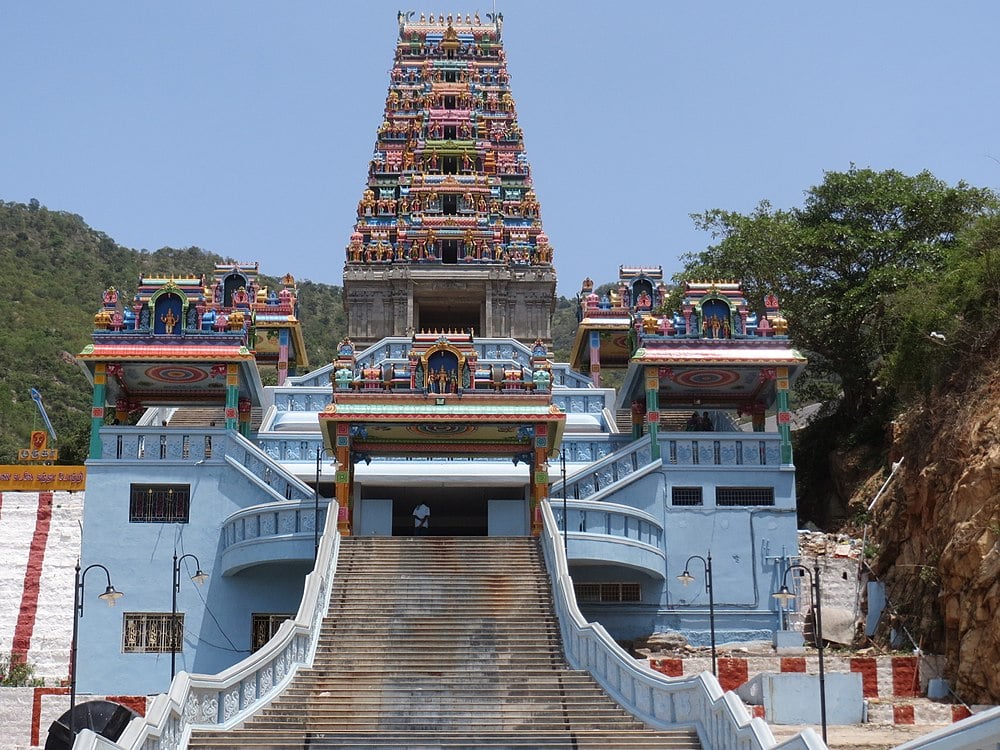 Marudhamalai Hill Temple, Coimbatore Overview
The Marudhamalai hill temple is located at a towering height of 500 ft in the highland on the Western Ghats.
15 kms away to north-west of Coimbatore city, the temple has an excellent invigorating atmosphere. Vehicles are allowed to pass through the Marudhamalai temple and the devasthanam has granted three buses from the low slope of the hill to get through the temple on top. The Marudhamalai temple has its main deity as Lord Muruga and the temple attributes quite delightful facilities to the habitu making their visit a comforting one while offering their prayer to the deity. The major feature of this hill is that it grows important medicinal herbs, which is used extensively in making ayurvedic medicines.
3- Perur Pateeswarar Temple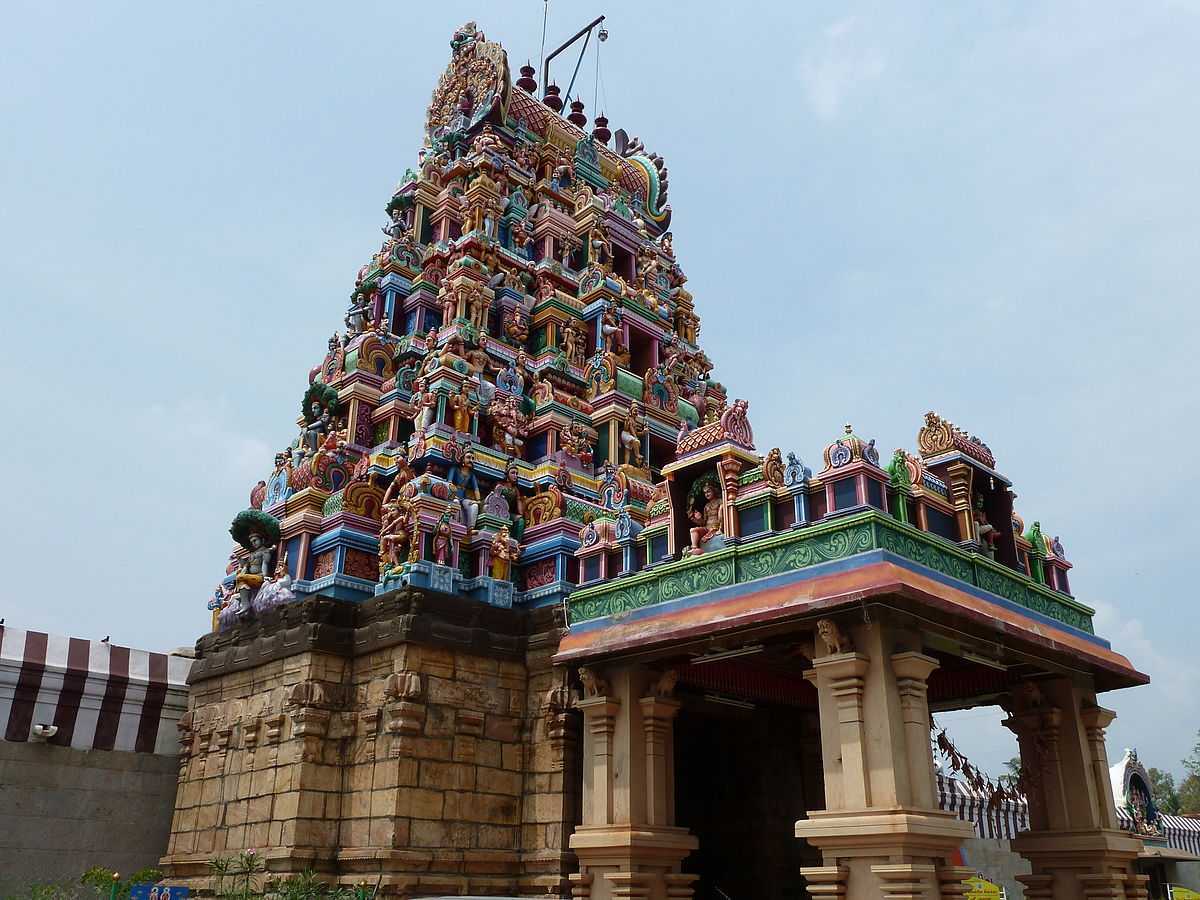 Perur Pateeswarar Temple, Coimbatore Overview
Arulmigu Patteeswarar Swamy Temple, or the Perur Pateeswarar Temple, is an ancient temple dedicated to Lord Patteeswarar located at a distance of 9 kilometres from the city of Coimbatore. The grand temple has immense religious, cultural and historical importance for the followers and devotees of Lord Patteeswarar who visit from all over the world to offer their prayers. This temple is also commonly known as the temple dedicated to Lord Nataraj. The ancient artwork, paintings, sculptures and carvings attract art lovers too. Arulmigu Patteeswarar Swamy Temple is also one of the biggest temples in Coimbatore.
Tourists can explore the temple and observe its splendid artwork which is a specimen of ancient art and traditional architecture. Many devotees often claim a visit to the temple gives them a positive vibe and helps them reinvent themselves. The idol of Lord Patteeswarar is seen with a scar on his head that was given by Kamdhenu, and her footprint is also preserved inside the temple. A truly mesmerising one, do take some time out to visit the attraction when exploring Coimbatore.
4- Vydehi Falls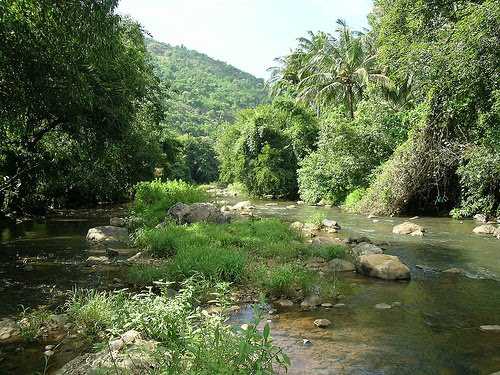 Vydehi Falls, Coimbatore Overview
The Vydehi water falls is situated some 35 km away from the Coimbatore city. People who pay a visit to Coimbatore must make it a point to visit the Vydehi water falls, as it is one of the most familiar water fall and is highly known for its magnificence.
The falls has pulled towards itself a large number of visitors because of its scenic attraction and beauty. People can avail a taxi or cab to pay a visit to the extravagant Vydehi water falls. This can be placed on top of the places-to-visit list when planning a vacation to Coimbatore. People can indulge into utmost pleasure of the scerenity of the place and can make their trip worth remembering by visiting these falls.
5- Vellingiri Hill Temple
Vellingiri Hill Temple, Coimbatore Overview
This revered hill temple is situated some 40 km away from the city Of Coimbatore. The temple has essentially been dedicated to lord Siva and sits on the Vellingiri Hill which has an imperial altitude of 6000 feet.
The Vellingiri hill temple is contemplated to be the most conspicuous worship abode in and around coimbatore and an immense number of tourist groups visit this hill temple to offer their prayers. Furthermore, the hill is known for its exorbitant natural resources. If you have the knowledge of heral science, you will be able to find several varid essential rare herbs grown on the hill, which are used for medication. The Vellingiri hill temple has the main deity as lord Shiva, and people visiting this temple can indulge into the pleasing aura of the ambience and offer some heartfelt prayers.
6- Kovai Kutralam Falls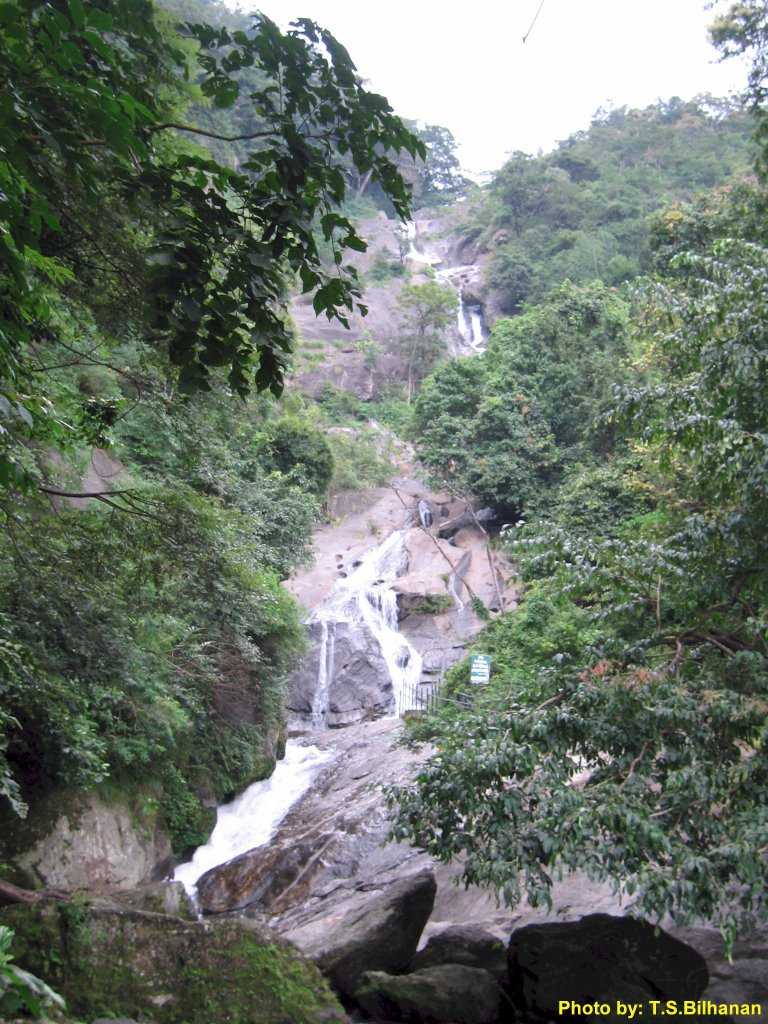 Kovai Kutralam Falls, Coimbatore Overview
Kovai Kutralam falls is an exhilarating water fall located in the scenic region of Siruvani. The water fall is about 37 kilometers away from Coimbatore city and the water fall is predominantly manifested for its exaltedness.
The water fall is set in the deepest fragment of the impenetrable woodland and due to this reason vacationers are not conceded to visit the falls after 5 pm. The key inception of drinking water in Coimbatore is supplied by Siruvani. Tourists cannot make their visit to this falls anytime because only few numbers of buses are available to visit the place. With a sterling panoramic view, the dam is a place that will leave you not just enchanted but also fill you with inner joy.
7- Siruvani Falls and Dam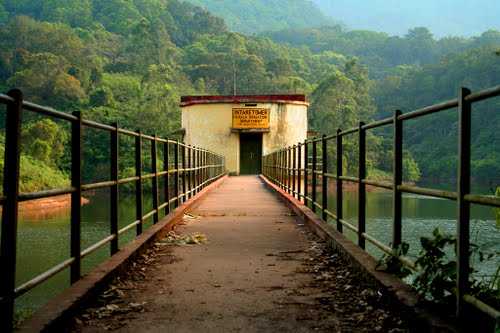 Siruvani Falls and Dam, Coimbatore Overview
The Siruvani falls and dam is situated some 37 kilometers to the west of Coimbatore city amidst the lush green Western Ghats. The river is clean and offers to its visitors some sensationally tasty water.
This Siruvani water falls is the chief source to supply water to Coimbatore city. With a phenomenal all-encompassing contour, both the dam and water falls is extremely alluring and astounding.The dam is interwined by underways and aqueducts for harnessing the hydel energy for power generation and irrigation purposes from Aliyar, Parambikulam, Nirar, Sholiyar, Thunakadavu, Palar, Thekadi rivers. This is an excellent example for a engineering marvel.