Robber's cave is a river cave formed in the Himalayas about 8 kilometres from Dehradun in the north-eastern state of Uttarakhand. This river cave is very close to Sahasradhara which are the thousandfold springs in Uttarakhand. It is mostly frequented by tourists seeking the adventure of witnessing this natural formation that has river water flowing from the middle of a cave. Tourists need to trek a distance of about 1 kilometre through the Anarwala village to reach this place. It is a perfect location for those seeking adventure and thrill. Locals call it Guchhu Pani and also believe that it is home to Lord Shiva. Tourists can explore this 600 metres long cave that has been divided into two main parts. If you happen to walk a little further through the stream, you can also spot splendid waterfall.
Robber's cave is basically a narrow gorge formed in the conglomerate limestone. The location is sure to make you feel you are a part of a mystery movie with its dark limestone, streams gushing into the cave and the sounds echoing inside the formation. If not this, then it will at least gives a sense of belongingness as Mother Nature will make you slow down and enjoy the mesmerizing beauty of the location. The cave has some extraordinary cold water springs in the underground which help cool down the super hot summer afternoon temperature. It is a perfect picnic spot amidst the natural beauty of Uttarakhand and must be visited at least once.
Sahastradhara literally means 'thousand-fold spring'. It is a popular attraction, famous for its ecstatic beauty and therapeutic value since its water contains Sulphur. While the place can be visited any time during the year, you would love the charming beauty of the waterfall during the rainy season when the stream proposes the appearance of a gushing torrent. Sahastradhara is one of the most popular tourist destinations in Uttarakhand and is placed in the picturesque town of Dehradun.
The place exhibits true scenic beauty, where water drips from limestone stalactites, making the water Sulphur-rich and thus it is also known as Sulphur Springs. The water is fresh and sweet, and the area is a warehouse of the exquisite beauty of caves, waterfalls and steppe farming by locals. Sahastradhara is situated at about 11 km from the city of Dehradun, near the Robber's Cave. The temperature of water here is a little lower than its surroundings. Its picturesque beauty attracts a lot of travellers from faraway places. One can even enjoy a stunning view of the surroundings while enjoying a fun ropeway ride here. These ropeways provide airy trips to these gorgeous mountain tops.

Sahastradhara is located on the banks of river Badli, thus attracting a lot of travellers that come here to explore the waterfall and caves. It takes about 2-3 hours to explore the area properly. The entrance here is free of cost. Sahastradhara has a number of water pools, which are formed as a result of dripping water from the lime Stalactites. The water in these pools is considered to have medicinal properties and therapeutic value. The area has widespread serenity and tranquillity, with rich Himalayan vegetation. A dip in the Sulphur-rich water here feels cold and refreshing but is believed to have remarkable medicinal advantages. The water here has a fall of around 9 meters. Since this region has been accumulating various sediments of Lime and Sulphur since its formation, one can spot a plethora of brownish orange element in the form of caves.
3- Mindrolling Monastery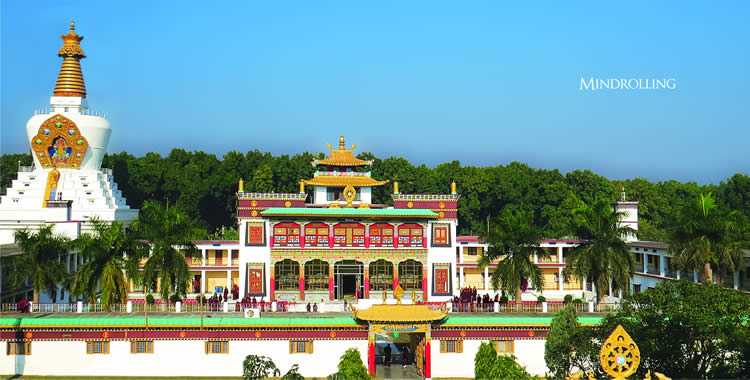 Mindrolling Monastery, Dehradun Overview
One of the six major monasteries of the Nyingma School in Tibet, the Mindrolling Monastery was established in 1676 by Rigzin Terdak Lingpa which was re-established in Dehradun by Khochhen Rinpoche along with a group of monks in 1965. The monastery is not only a tourist attraction but also a destination where on a daily basis almost hundreds of individuals attain spirituality. Being an architectural masterpiece with several sections, the monastery is no less than a wonder to look at. Numerous beautiful gardens, large areas, and a stupa are all situated within the perimeter of the monastery. The Ngagyur Nyingma College is also present within the premises offering advanced Buddhist studies to monks who can pass on the knowledge to the upcoming generations.
The monastery is an unnatural beauty owing to its gardens, university complex and the tallest Stupa in Asia surrounded by greenery. It also has numerous shrine rooms, Tibetan art forms, and murals. However, what catches the attention of every tourist is the presence of the tall statue of Lord Buddha. Situated in the middle of the serene foothills of the Himalayas, the Mindrolling Monastery is one of the largest Buddhist centres in India which attracts thousands of visitors from all over the country as well as abroad. This beautiful place should definitely be visited if you are planning a trip to Dehradun.
4- Lacchiwalla
Lacchiwalla, Dehradun Overview
A popular picnic destination, Lacchiwalla is famous for its lush greenery unspoiled by human activity. It is located at a small drive away from Dehradun. You can stay over at picturesque cottages and hotels.
5-Har ki Dun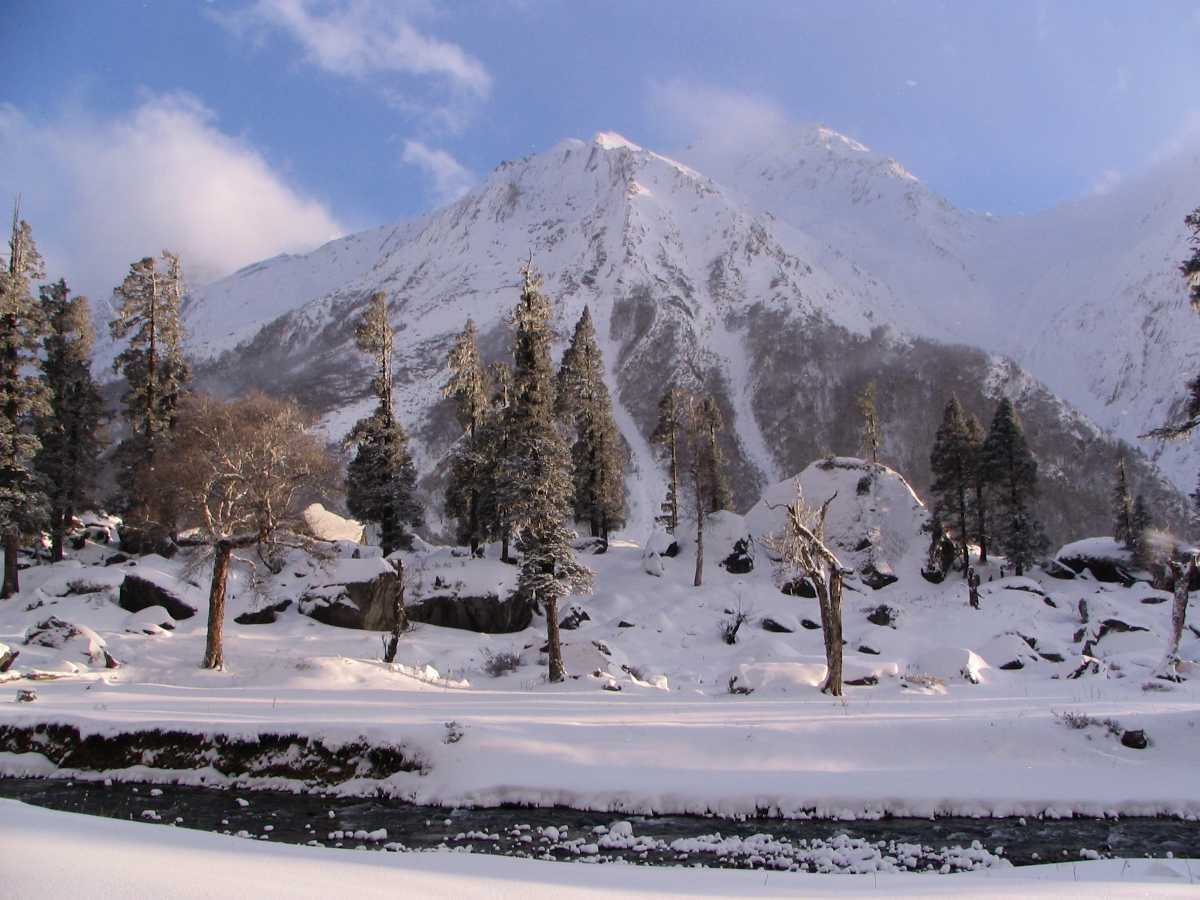 Har ki Dun, Dehradun Overview
Nestled away from the hustle bustle of the city, Har Ki dun is a beautiful cradle shaped valley with untouched panoramic beauty. Perched at an elevation of 3,566 mts above the sea level, this place is one of the remotest areas of Uttarakhand offering a plethora of trekking excursions.
Also referred to as "Valley of Gods", in Har Ki Dun you will find yourself surrounded by thick Pine forests and scintillating mountain peaks. This beautiful trail will take you to some of the most unexplored areas of Garhwal Himalayan region where the simplicity and rustic lifestyle of the residents of hills is still untouched by the time. The beautifully carved houses along the way add to the charm of this trek. Visit this splendid place if peaceful nature and adventure is what you are looking for.
6- Fun Valley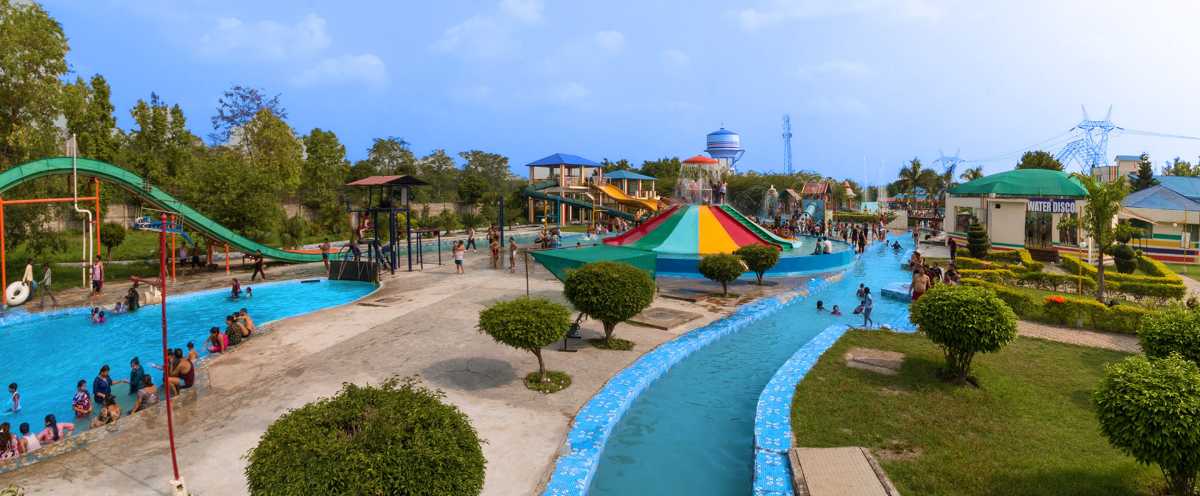 Fun Valley, Dehradun Overview
Fun Valley's reputation as a fully-fledged entertainment venue for families and friends to spend a cheery and exhilarated day is unshakeable. Located at almost equidistant measures from Uttarakhand's Golden Triangle between Dehradun, Haridwar and Rishikesh, the amusement park is the perfect arena for a bonding experience with your loved ones. Housing a vast interior complex, multi-cuisine restaurant and kiosks, thrilling rides that include an exciting water park, deluxe rooms and a motel, Fun Valley has seen an influx of tourists and holiday goers in the recent past.
Amenities and facilities such as conference rooms, party halls and luxurious cottages are subject to availability. Now a popular tourist destination, Fun Valley is situated amidst lush greenery at the foothills of the Garhwal Himalayas. Reasonable prices complement the great entertainment value the expansive park provides and makes it an ideal place to unwind during the weekends or your leisure time from the hubbub of daily life.